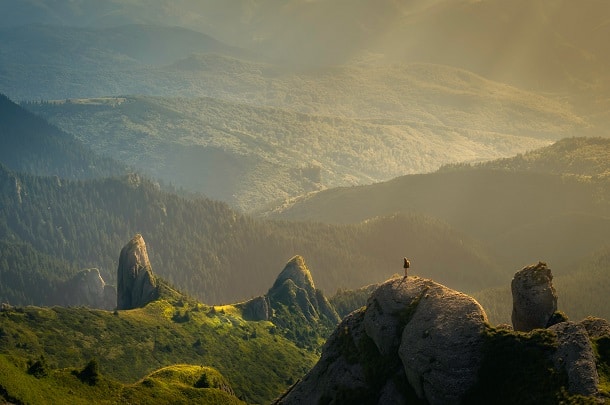 In today's post I'd like to simply share the best and most powerful Thursday blessings and quotes.
I hope these timeless thoughts will help you to make this a positive, uplifting and kind day where you both feel gratitude for what you have and feel motivated to go after your goals and dreams.
And if you want even more inspiration for a positive and blessed day then check out this post with quotes on thankfulness and this one filled with quotes on dealing with your own and other's jealousy and envy.
The Best Thursday Morning Blessings and Quotes
"Have a wonderful and blessed Thursday! Make the most of this day!"
Unknown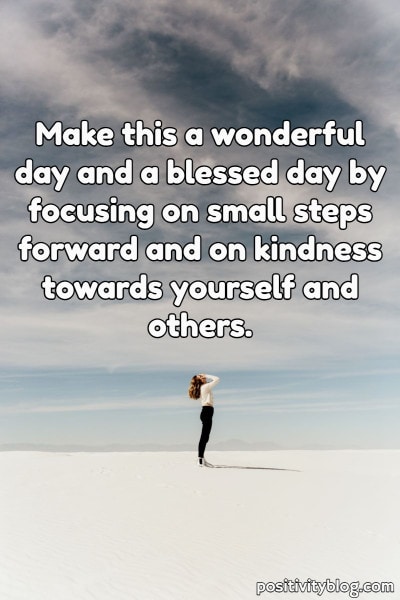 "Make this a wonderful day and a blessed day by focusing on small steps forward and on kindness towards yourself and others."
Unknown
"It's Thursday morning. Just one more day until the upcoming weekend. So let's push forward fueled by the excitement of the weekend and make this a beautiful morning and a good Thursday!"
Unknown
"Thursday is one day closer to my expectation that everything I have done through the week culminates in progress."
Byron Pulsifer
"Good morning! Let all the blessings rain over you and your loved ones. I hope this will be a blessed day and a wonderful day for all of you."
Unknown
"A beautiful Thursday morning to everyone out there! Let's start today on a positive vibe and then ride it throughout the rest of the day."
Unknown
"When I wake up every morning, I thank God for the new day."
F. Sionil Jose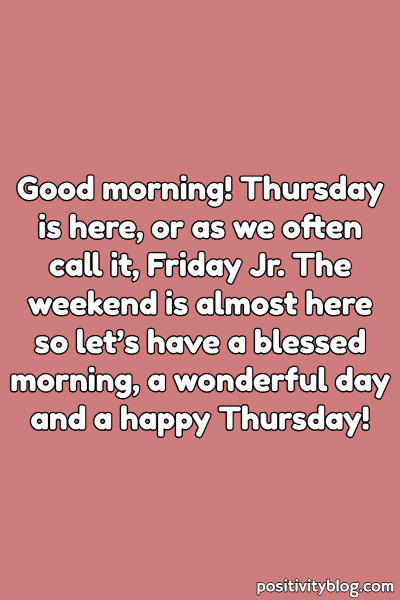 "Good morning! Thursday is here, or as we often call it, Friday Jr. The weekend is almost here so let's have a blessed morning, a wonderful day and a happy Thursday!"
Unknown
"God bless you all with peace, tranquility and good will."
Bob Dylan
"Use an attitude of gratitude to elevate this blessed Thursday into a good morning and then a happy Thursday and an early start to to your time off!"
Unknown
"Reflect upon your present blessings—of which every man has many—not on your past misfortunes, of which all men have some."
Charles Dickens
"As you wake up, know that you are blessed, know that you are loved and that if your mind is open and alert today then unknown blessings can enter your life at the most unexpected moments."
Unknown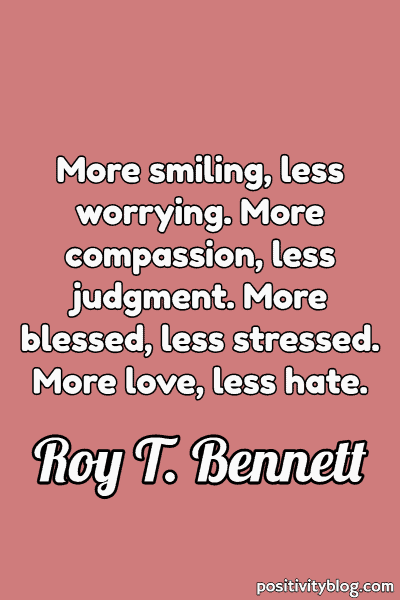 "More smiling, less worrying. More compassion, less judgment. More blessed, less stressed. More love, less hate."
Roy T. Bennett
"One small and positive thought as you arise can set the tone for your whole day. So be careful about how you start your Thursday morning to make it a happy Thursday overall."
Unknown
Uplifting Thursday Quotes and Blessings
"Make this a wonderful Thursday and happy Thursday as best you can. Go around or over obstacles, keep your focus sharp and be positive towards the people in your life and your future."
Unknown
"Happy Thursday! Greet your problems and decisions with peace and calm. Use your inner wisdom to evaluate and make smart decisions for yourself! You got this!"
Tracey Edmonds
"Start you Thursday with an attitude of optimism. It's going to be a good day!"
Kate Summers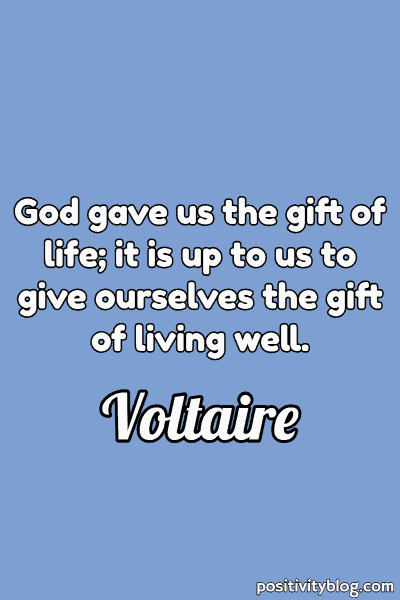 "God gave us the gift of life; it is up to us to give ourselves the gift of living well."
Voltaire
"Wishing you a nice Thursday with good health, action forward towards your goals and may the lord bless you and your family."
Unknown
"God bless America, land that I love. Stand beside her, and guide her through the night with a light from above."
Irving Berlin
"A Thursday blessing from God's love – or if you are more inclined to one small positive thought from the greatest minds of history – can make this into a wonderful day with a lot less negative thoughts."
Unknown
"Gratitude lifts our eyes off the things we lack so we might see the blessings we possess."
Max Lucado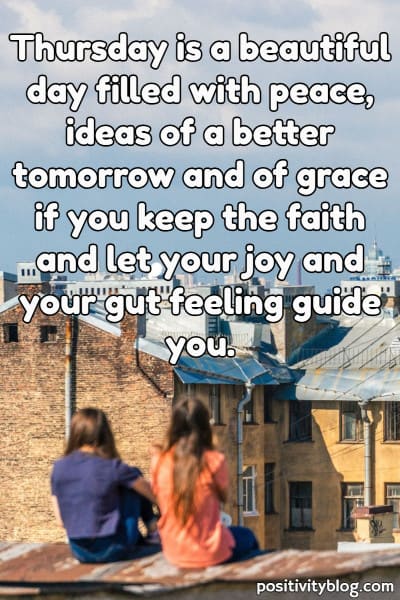 "Thursday is a beautiful day filled with peace, ideas of a better tomorrow and of grace if you keep the faith and let your joy and your gut feeling guide you."
Unknown
"Until we meet again, may God bless you as he has blessed me."
Elvis Presley
Motivational Thursday Blessings and Quotes
"Best wishes to you as you step into this brand new day. Make it a good one filled with love, kindness and taking steps towards what you deep down want and need out of your life."
Unknown
"What seems to us bitter trials are often blessings in disguise."
Oscar Wilde
"Let this Thursday be filled with possibilities – be aware of the opportunities around you, don't just go through the day, live the day with your eyes and your mind open."
Catherine Pulsifer
"Taking positive action means doing what you deep down know is the right thing. It's not always easy to do. But it's always worth it as it will propel you towards great things."
Unknown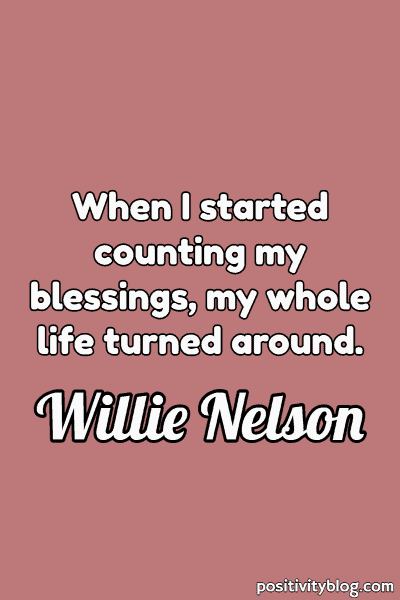 "When I started counting my blessings, my whole life turned around."
Willie Nelson
"Don't stop believing in your dreams. Don't stop moving forward each day – little by little – to make them into reality."
Unknown
"And whether it is Thursday or the day is stormy, With thunder and rain, or the birds attack each other, We have rolled into another dream."
John Ashbery
"I believe that God has blessed me in immeasurable ways so that I can, in return, bless and help others."
Karen Civil
"Make this a blessed Thursday and a wonderful day for yourself, your friends and your family."
Unknown
"But my God shall supply all your need according to his riches in glory by Christ Jesus. Now unto God and our Father be glory for ever and ever. Amen."
Philippians 4:19-20
"You deserve to have a happy Thursday. So go out there into your world and make it real through your actions, grace and faith."
Unknown
"You can only grow and learn great valuable lessons through total commitment."
Coach Don James
"When we lose one blessing, another is often most unexpectedly given in its place."
C.S. Lewis
"Yesterday is gone. Tomorrow is not here yet. Don't hesitate, don't wait, start building your best life right now and here on this great Thursday."
Unknown
Short Thursday Blessings and Quotes
"God bless you and may you have good fortune in love and in your hopes and dreams."
Unknown
"Thursday comes, and the week's gone."
George Herbert
"May happiness accompany you this Thursday and make this whole day into a beautiful one."
Unknown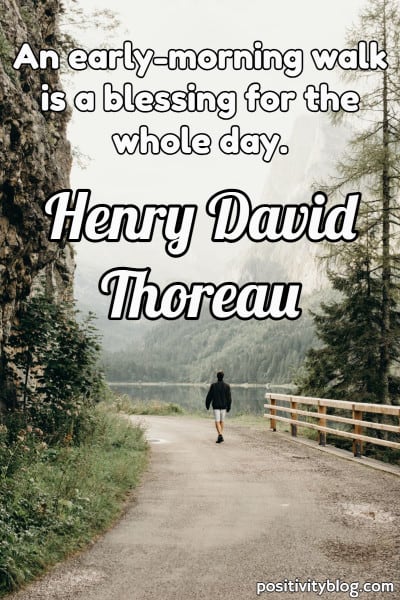 "An early-morning walk is a blessing for the whole day."
Henry David Thoreau
"Smile more. Worry less. And know all will be OK in the end."
Unknown
"Prayer does not change God, but it changes him who prays."
Soren Kierkegaard
"Hello Thursday, we say it's Friday Eve."
Unknown
"Thursday is perhaps the worst day of the week. It's nothing in itself; it just reminds you that the week has been going on too long."
Nicci French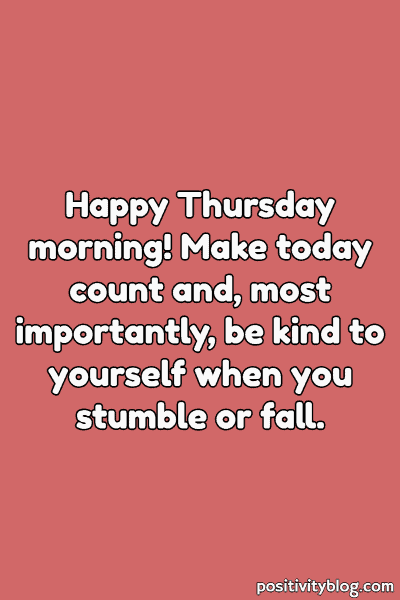 "Happy Thursday morning! Make today count and, most importantly, be kind to yourself when you stumble or fall."
Unknown
"I wish you a tolerable Thursday. That's all any of us can hope for."
April Winchell
"To improve another person's life today, be sure to add positive vibes and be that person's sunshine today."
Unknown
"Concentrate on counting your blessings and you'll have little time to count anything else."
Woodrow Kroll
"Dear Thursday, oh, how I sometimes wish you were Friday!"
Unknown
"Thursdays bring a focus to our week to complete all that needs to be done"
Byron Pulsifer
"Let the almighty God guide you and help you as this Wednesday night turns into Thursday morning."
John Standish
"God gave us the ability to do, not just try."
Catherine Pulsifer
"Thursday blessings to you! Keep your hope alive today even if life may throw you some curveballs."
Unknown
If you liked these Thursday blessings and quotes then share them with a friend or a family member on social media or via email.
Want even more motivation to make this a great and blessed day? Check out this post with inspiring quotes about handling fake people and friends in a healthy way and also this one with quotes on wellness.