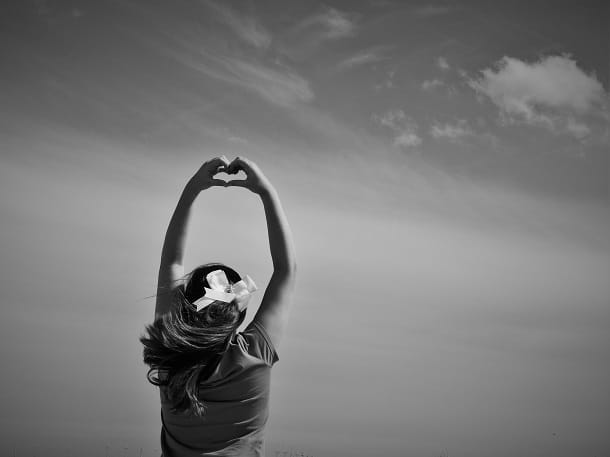 You are worthy of the life you dream about.
This is not always easy to see though (especially, in my experience, when you've just had a setback or two).
It's easy to get down on yourself. To be dragged down by your thoughts or the discouraging words of others.
So in this post I'd like to give you a boost of motivation and a belief in yourself and your goals and dreams by sharing the most powerful you are worthy quotes and sayings from the last 2500 years.
I hope you'll find something here to help you to keep moving forward and towards what you deep down want out of your life.
And if you want more inspirational quotes to help you improve your self worth and belief in yourself then check out this post with quotes on knowing your true worth and value and this one filled with you are enough quotes.
Empowering You Are Worthy Quotes
"Nobody needs to prove to anybody what they're worthy of, just the person that they look at in the mirror. That's the only person you need to answer to."
Picabo Street
"We do not believe in ourselves until someone reveals that deep inside us something is valuable, worth listening to, worthy of our trust, sacred to our touch. Once we believe in ourselves, we can risk curiosity, wonder, spontaneous delight, or any experience that reveals the human spirit."
e. e. cummings
"Believe in yourself! Have faith in your abilities! Without a humble but reasonable confidence in your own powers you cannot be successful or happy."
Norman Vincent Peale
"I must undertake to love myself and to respect myself as though my very life depends upon self love and self respect."
Maya Angelou
"Convince yourself every day that you are worthy of a good life."
Germany Kent
"You yourself, as much as anybody in the entire universe, deserve your love and affection."
Buddha
"Don't be satisfied with stories, how things have gone with others. Unfold your own myth."
Rumi
"You're imperfect, and you're wired for struggle, but you are worthy of love and belonging."
Brene Brown
"What lies behind us and what lies before us are tiny matters compared to what lies within us."
Ralph Waldo Emerson
"Strong people have a strong sense of self-worth and self-awareness; they don't need the approval of others."
Roy T. Bennett
"With realization of one's own potential and self-confidence in one's ability, one can build a better world."
Dalai Lama
"Worthy now. Not if. Not when. We are worthy of love and belonging now. Right this minute. As is."
Brené Brown
"We are the brightest star of our sky though we often fail to notice our own brilliance in the presence of others' light."
E.L.Blade
"Your problem is you are too busy holding onto your unworthiness."
Ram Dass
"Know your worth, hold your own power, be you."
Morgan Harper Nichols
"When teachers doubt your potential, show them how wrong they truly are."
Ace Antonio Hall
"Why settle for a lesser vision? When you are destined for greatness!"
Lailah Gifty Akita
"Once you know your worth, no one can make you feel worthless."
Rashida Rowe
"Why should we worry about what others think of us, do we have more confidence in their opinions than we do our own?"
Brigham Young
"Courage… is not a selfish attribute: it is only possible if you are pursuing a wider and more worthy goal."
Ted Malloch
"If you don't know your own value, somebody will tell you your value, and it'll be less than you're worth."
Bernard Hopkins
"He who understands you is greater kin to you than your own brother. For even your own kindred neither understand you nor know your true worth."
Khalil Gibran
"Don't try to prove anything about yourself to anyone. It isn't necessary. Your worth shines through to others – know your worth."
Alexandra Stoddard
"Always be yourself and have faith in yourself. Do not go out and look for a successful personality and try to duplicate it."
Bruce Lee
Uplifting You Are Worthy Quotes Quotes
"Nothing can stop the man with the right mental attitude from achieving his goal; nothing on earth can help the man with the wrong mental attitude."
Thomas Jefferson
"A person's worth in this world is estimated according to the value they put on themselves."
Jean De La Bruyère
"Dear young woman, do not place your sense of beauty and self worth, upon the plastic pedestal called "what other people say to you", "what other people think about your photo", "how many 'likes' your pictures get", "how many guys tell you that you look sexy", "how skinny can you be?".
C. JoyBell
"I fell in love with her courage, her sincerity, and her flaming self respect. And it's these things I'd believe in, even if the whole world indulged in wild suspicions that she wasn't all she should be. I love her and that is the beginning of everything."
F. Scott Fitzgerald
"Self love, self respect, self worth…there is a reason they all start with 'self'. You cannot find them in anyone else."
Unknown
"He who understands you is greater kin to you than your own brother. For even your own kindred neither understand you nor know your true worth."
Khalil Gibran
"Self-worth comes from one thing – thinking that you are worthy."
Wayne Dyer
"Not all people realize that there are a lot of small things you can do in your everyday life to improve your sense of your own worth. A good start is to each morning find three small things that you can appreciate or be grateful for about yourself."
Unknown
"The most splendid achievement of all is the constant striving to surpass yourself and to be worthy of your own approval."
Denis Waitley
"Life, to be worthy of a rational being, must be always in progression; we must always purpose to do more or better than in time past."
Samuel Johnson
"Every human being is a volume, worthy to be studied."
William Ellery Channing
"Know your worth. Then add tax."
Unknown
"Our job is to love others without stopping to inquire whether or not they are worthy."
Thomas Merton
"It cannot, indeed, be denied, that a good man is more worthy of love than a bad one."
Martin Luther
"It is difficult to make a man miserable while he feels worthy of himself and claims kindred to the great God who made him."
Abraham Lincoln
"Know your worth. People always act like they're doing more for you than you're doing for them."
Kanye West
"A small act is worth a million thoughts."
Ai Weiwei
"The only thing between you and big love is your belief in your worthiness of it."
Kristin Lohr
"Because one believes in oneself, one doesn't try to convince others. Because one is content with oneself, one doesn't need others' approval. Because one accepts oneself, the whole world accepts him or her."
Lao Tzu
"You need to love yourself. Love yourself so much to the point that your energy and aura rejects anyone who doesn't know your worth."
Billy Chapata
"Just being born makes you worthy enough to be here."
Oprah Winfrey
"Of course you want someone special to love you. A majority of the people who write to me inquire about how they can get the same thing… Unique as every letter is, the point each writer reaches is the same: I want love and I'm afraid I'll never get it.
It's hard to answer those letters because I'm an advice columnist, not a fortune-teller. I have words instead of a crystal ball. I can't say when you'll get love or how you'll find it or even promise that you will. I can only say you are worthy of it and that it's never too much to ask for it."
Cheryl Strayed
"One loyal friend is worth ten thousand relatives."
Euripides
"We must honor our worthiness in order to receive what we want. In our society we are conditioned to believe that we are not worthy and that it is even selfish to want to be able to attract things into our lives."
Wayne Dyer
"Each day, focus your attention on what you want. Each day, take one step that will bring you closer to it. All things are possible! The key is to identify it, claim it for yourself, and believe that you are worthy to have it."
Iyanla Vanzant
"I have noticed that the Universe loves gratitude. The more grateful you are, the more goodies you get. When I say 'goodies', I don't mean only material things. I mean all the people, places, and experiences that make life so wonderfully worth living."
Louise Hay
"To be yourself in a world that is constantly trying to make you something else is the greatest accomplishment."
Ralph Waldo Emerson
You Are Worthy Quotes for the Difficult Times
"If you want to improve your self worth, stop giving other people the calculator."
Tim Fargo
"Self awareness gives you the capacity to learn from your mistakes as well as your successes. It enables you to keep growing."
Lawrence Bossidy
"Self-esteem and self-love are the opposites of fear; the more you like yourself, the less you fear anything."
Brian Tracy
"Don't waste your energy trying to change opinions … Do your thing, and don't care if they like it."
Tina Fey
"Low self esteem is like driving through life with your handbrake on."
Maxwell Maltz
"No one can make you feel inferior without your consent."
Eleanor Roosevelt
"Women must learn to find self worth within themselves, not through others. It is important to carve out a place just for you."
Georgette Mosbacher
"If I could give you one gift, I would give you the ability to see yourself as I see you, so you could see how truly special you are."
Unknown
"Do not speak badly of yourself, for the warrior that is inside you hears your words and is lessened by them. You are strong and you are brave. There is a nobility of spirit within you. Let it grow."
Chareos
"You are worthy of love and respect. You are beautiful, gifted, and intelligent. Don't let the storm make you forget it."
Russell T Davies
"Don't spend most of your time on the voices that don't count, voices that are going to add too little worth to your future. Don't waste time on the shallow and the silly. Tune those voices out and tune in voices that are going to add something to your life"
Jim Rohn
"As long as you look for someone else to validate who you are by seeking their approval, you are setting yourself up for disaster. You have to be whole and complete in yourself. No one can give you that. You have to know who you are – what others say is irrelevant."
Nic Sheff
"You're worthy of being chosen, fought for, and loved. Remember that."
Mark Groves
"I don't know a perfect person. I only know flawed people who are still worth loving."
John Green
"Everything in the universe wants to be loved and accepted. Our personal work is to find the love and acceptance within ourselves."
Shakti Gawain
"Your net worth can fluctuate, but your self-worth should only appreciate."
Chris Gardner
"Remember that you are worthy of love. Just like everyone else in this world. Disregard unkind words that may be thrown at you and focus on that to lift yourself up again."
Unknown
"Until you know your worth you'll continue to seek other people's approval just to feel good about yourself."
Sonya Parker
"Sometimes the hardest part of the journey is believing you're worthy of the trip."
Glenn Beck
"The one thing that keeps us out of connection is our fear that we're not worthy of connection."
Brené Brown
"The moment you feel like you have to prove your worth to someone is the moment to absolutely and utterly walk away."
Alysia Harris
"Never be bullied into silence. Never allow yourself to be made a victim. Accept no one's definition of your life, but define yourself."
Harvey Fierstein
"Life is ten percent what you experience and ninety percent how you respond to it."
Dorothy M. Neddermeyer
"Know who you are. Know what you want. Know what you deserve. And don't settle for less."
Tony Gaskins
If you liked these you are worthy quotes then share them with a family member, friend or a co-worker on social media or via email.
Want even more motivational quotes? Check out this post with inspiring quotes about dealing with the toxic people that can hold you back and this one with quotes about not settling for less in life.