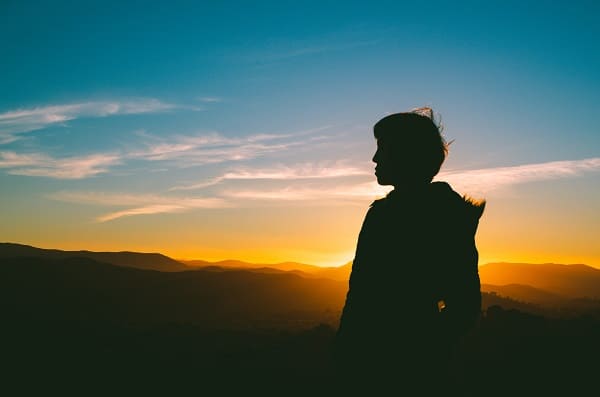 From time to time life is tough. Difficult. Even painful.
And in today's post I'd like to share timeless thoughts that can bring some comfort and motivation during such trying times.
This is 101 powerful life goes on quotes.
Wisdom from the past thousands of years that can help you find your way back to your path and remind you that life goes on even when times are hard.
If you want even more motivation and positive thoughts then check out this post with quotes on better days ahead and this one filled with don't settle quotes.
Inspirational Life Goes On Quotes
"No matter what happens, or how bad it seems today, life does go on, and it will be better tomorrow."
Maya Angelou
"Life goes on, and one should look ahead and not backward."
Sonali Bendre
"I know life goes on if you make a big bet and you lose. But if you don't give yourself the best chance of winning, you're going to kick yourself tomorrow."
James Holzhauer
"Do the next thing." I don't know any simpler formula for peace, for relief from stress and anxiety than that very practical, very down-to-earth word of wisdom. Do the next thing. That has gotten me through more agonies than anything else I could recommend."
Elisabeth Elliot
"Remember, whether you choose to move on or stay stuck in the past, life goes on!"
Billy Cox
"Life gets more interesting as it goes on. It becomes fuller because there is perspective there."
Ann Dowd
"She taught me that life goes on, and that I had a choice. To lament what I no longer had or be grateful for what remained."
Louise Penny
"I'm not going to hold my breath because life goes on. Life is too short to sit around moaning about what could have been or what was."
Tina Weymouth
"Live and do everything in such a way so that if you look back in time, you shouldn't say that if I had a time machine I would've done it better."
Immanuel Mohan
"Life goes on. Get over it. You're still young. It'll get better."
David Levithan
"If something does go wrong, here is my advice… keep calm and carry on."
Maira Kalman
"Life goes on and you keep growing, you know?"
Bobby Womack
"Whether you choose to move on from your struggles and enjoy life or waddle in your misery, life will continue."
Germany Kent
"Sometimes you're flush and sometimes you're bust, and when you're up, it's never as good as it seems, and when you're down, you never think you'll be up again, but life goes on."
George Jung
"People moan about Twitter, people being rude and trolling. Just turn it off. Life goes on."
Tom Parker Bowles
"That's what history teaches us, I think, that life goes on, even though individuals die and whole civilizations crumble away: The simple things last; they are repeated over and over by each generation."
Philip Reeve
"I am strengthened by my weaknesses. I am brave because of my fears. I am greater because of my mistakes. Life goes on, forget the past."'
Nishan Panwar
"You can't keep blaming somebody else for your dysfunction. Life is really about moving on."
Oprah Winfrey
"So long as this struggle known as life goes on, there will always be music to fit the mood and make it better."
Patrick James Balthazor
"Some of us think holding on makes us strong, but sometimes it is letting go."
Hermann Hesse
"Life goes on. So go with that flow forward instead of resisting it."
Unknown
"Your past does not equal your future."
Tony Robbins
"I have seen how pain does not stifle the hope deep within the human heart and how life goes on, finding new strength even in the midst of difficulties."
Pope Francis
"We need to learn to let go as easily as we grasp and we will find our hands full and our minds empty."
Leo F. Buscaglia
"Always stay true to yourself. Some people will like it, some people won't. Life goes on."
Carmelo Anthony
"Life moves forward. The old leaves wither, die and fall away, and the new growth extends forward into the light."
Bryant McGill
"Sometimes life gives you a second chance, or even two! Not always, but sometimes. It's what you do with those second chances that counts."
Dave Wilson
"Suppose you stop writing, painting, believing in God, whatever your obsession is. Won't you survive? Won't you find something else?"
Marty Rubin
"I think it's really important to remember that it's a long life, and it's a long career. In a perfect world, your career will be long. It does not begin and end with any one job. The point is to continue to have longevity in your career."
Laura Leighton
"I've had a lot of success; I've had failures, so I learn from the failure."
Gordon Ramsay
"When things may look bleak, keep on pushing forward and take action to improve your situation. Things will turn around for you if you keep going because even though it may feel that way, life is not stuck for you, soon your life will go on again."
Unknown
"We can throw stones, complain about them, stumble on them, climb over them, or build with them."
William Arthur Ward
"When one door closes, another opens; but we often look so long and so regretfully upon the closed door that we do not see the one which has opened for us."
Alexander Graham Bell
"…but ready or not, life goes on."
Sidney Sheldon
"It's a wonderful world. You can't go backwards. You're always moving forward. It's the wonderful part of life. And that's terrific."
Harvey Fierstein
Life Goes on Quotes About Change and Personal Growth
"People change and things go wrong, but just remember, life goes on."
Mac Miller
"Change has to come for life to struggle forward."
Helen Hollick
"You cannot be truly humble unless you truly believe that life can and will go on without you."
Mokokoma Mokhonoana
"There are people in your life who've come and gone, they let you down and hurt your pride. Better put it all behind you, life goes on, you keep carrying that anger, it'll eat you up inside."
Don Henley
"Yes, I have cancer and it might not go away, but I can still have a future because life goes on."
Kris Carr
"New beginnings are often disguised as painful endings."
Lao Tzu
"You are always a student, never a master. You have to keep moving forward."
Conrad Hall
"Things end. People leave. And you know what? Life goes on. Besides, if bad things didn't happen, how would you be able to feel the good ones?"
Elizabeth Scott
"Empires collapse, civilizations disappear, health deteriorates and bodies turn to ash. But life will always go on."
Mouloud Benzadi
"Sometimes you stumble. Sometimes you fall. Learn from that setback instead dwelling on it because life goes on and so must you."
Unknown
"Sometimes, you regret letting certain people into your life. The harm has already been done. All you can do is learn a lesson from it and move on. Life is too short to spend it on regrets. life goes on."
Gloria Lamisi
"We see each other, lock eyes, smile that one certain smile that means nothing to anyone else, but the world to us, and keep going on. life goes on, but our love remains."
Ritu Ghatourey
"Maybe God created the rain to remind us that life isn't always a sunny day."
Val Irvin Mabayo
"Life goes on, even when you think it can't. Even when you don't especially want it to."
Jan Strnad
"Is it dangerous to plan too much? Yes, we all need to plan, to have a plan, but life goes on regardless of our plans and we know only too well what happens to so many of the best laid plans of mice and men!"
Leslie W.P. Garland
"Weep if you must. Parting is heck. But life goes on. So sing as well."
Joyce Grenfell
"When the winds of life blow hard and hit your boat, you've got to adjust your sails to keep afloat."
Mouloud Benzadi
"Even a rock moves on."
Anthony Liccione
"It takes strength to make your way through grief, to grab hold of life and let it pull you forward."
Patti Davis
"The only thing constant in life is change."
François de La Rochefoucauld
"Removing someone out of your life can hurt like a knife but sometimes, it may be the only way for you to survive."
Mouloud Benzadi
"When you lose what you love, remember to stay strong. Look out the window and remember life goes on."
Drew Chadwick
"I'll be strong, I'll be wrong, oh but life goes on. Oh, I'm just a girl, trying to find a place in this world."
Taylor Swift
"Keeping baggage from the past will leave no room for happiness in the future."
Wayne L. Misner
"One thing is always sure. Life goes on with you or without you, no matter how much you've seen."
Lalita Tademy
"In the middle of life, death comes to take your measurements. The visit is forgotten and life goes on. But the suit is being sewn on the sly."
Tomas Transtromer
"Your next year does not have to be like your previous year. Life goes on and you can move on too if you like."
Unknown
"Even though we have been hurt, we must find a way to get through it, life goes on whether we want it to or not. The world keeps turning no matter how bad we feel. This is why we have to learn how to bounce back and keep moving forward."
Rashida Rowe
"Life has to go on even when you don't want it to or when you feel unable to participate. The world doesn't stop turning for anyone."
Stewart Stafford
"If I kept saying it; if I kept reaching out. My accident really taught me just one thing: the only way to go on is to go on. To say 'I can do this' even when you know you can't."
Stephen King
"People lose people, we lose things in our life as we're constantly growing and changing. That's what life is is change, and a lot of that is loss. It's what you gain from that loss that makes life."
Thomas Jane
"Things change. Stuff happens. Life goes on."
Elizabeth Scott
"It's never nice to lose someone close to you; unfortunately, life goes on, and we have to make peace with it and move on."
Francois Hougaard
"The first time is always the hardest."
Sarwat Chadda
"Because life goes on. The birds do their thing, and the bees do theirs. Seeds get scattered, and everything grows back."
Kami Garcia
"Life goes on and as you get older you have less room and less patience for negativity and inaction in your life."
Unknown
"I've been in love and it doesn't last. And when it's over, it's hell for a while. And then one discovers that life goes on. Eventually, one falls in love again. This pattern repeats itself until one is too jaded to believe in it anymore, or too old for all the upheaval."
Laura Lee
"There's a trick to the Graceful Exit. It begins with the vision to recognize when a job, a life stage, a relationship is over — and to let go. It means leaving what's over without denying its value."
Ellen Goodman
"Life is more than just chess. Though a king dies, life goes on."
Toba Beta
"It's not the end of the world at all," he said. "It's only the end for us. The world will go on just the same, only we shan't be in it. I dare say it will get along all right without us."
Nevil Shute
"Grief is in two parts. The first is loss. The second is the remaking of life."
Anne Roiphe
"Having your father to help you to get back up is good, but you need to get up by yourself and walk alone. Life goes on."
Lyoto Machida
"Life goes on if you're one of the lucky ones."
Judy Blume
"I would love to have a complete family. I'd love to do it all at once. I'd love to be able to give to my children what my parents were able to give to me. And if I'm blessed to be able to do that, fantastic. If I'm not, then life goes on. You have to do the best you can. I do think we have to bring the family back; I do."
Michael Ealy
"Life goes on after sorrow, in spite of sorrow, as a defense against sorrow."
Cornelia Meigs
"Rehashing the past wouldn't change anything. Time to move forward."
Zena Wynn
"When the pretty birds have flown, And you feel hurt and alone, Be strong and carry on, And remember that life goes on."
Mouloud Benzadi
"They discovered that even in the face of pain that seems unbearable, even in the face of pain that wrings the last drop of blood out of your heart and leaves its scrimshaw tracery on the inside of your skull, life goes on. And pain grows dull, and begins to fade."
Poppy Z. Brite
"The most important thing in life is knowing the most important things in life."
David F. Jakielo
"Some things end. Love hurts. Others begin. Love blossoms. And so life goes on."
Unknown
"Regardless of how it goes down, life goes on."
Rick Ross
"You can clutch the past so tightly to your chest that it leaves your arms too full to embrace the present."
Jan Glidewell
You may also find this post with new day quotes helpful and this one about loving yourself uplifting.
Famous Life Goes On Quotes
"In three words I can sum up everything I've learned about life: It goes on."
Robert Frost
"Life is like riding a bicycle. To keep your balance, you must keep moving."
Albert Einstein
"Don't cry because it's over, smile because it happened."
Dr. Seuss
"Morning will come, it has no choice."
Marty Rubin
"The moments that make life worth living are when things are at their worst and you find a way to laugh."
Amy Schumer
"If you live long enough, you'll make mistakes. But if you learn from them, you'll be a better person. It's how you handle adversity, not how it affects you. The main thing is never quit, never quit, never quit."
Bill Clinton
"What winning is to me is not giving up, is no matter what's thrown at me, I can take it. And I can keep going. The longer your life goes on, the more death you face."
Patrick Swayze
"We're all expendable. We think the world's going to stop when a pope dies, or a king. And then… life goes on."
Sylvester Stallone
"See, we both gotta die, but you chose to go before me
And brothers, miss ya while you're gone
You left your on his own, how long we mourn?
Life goes on."
Tupac Shakur
"Every new beginning comes from some other beginning's end."
Seneca
"The great courageous act that we must all do, is to have the courage to step out of our history and past so that we can live our dreams."
Oprah Winfrey
"We take nothing away and we put nothing back, we pass by and we forget; And the sun is always punctual every day."
Alberto Caeiro
"We must be willing to let go of the life we've planned, so as to have the life that is waiting for us."
Joseph Campbell
"Two roads diverged in a wood and I – I took the one less traveled by, and that has made all the difference."
Robert Frost
Want even more inspirational quotes to help you live your best life? Check out this post with inspiring quotes about knowing your worth and value and this one about starting over in life.