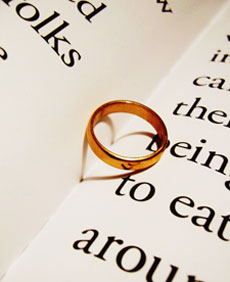 [hana-code-insert name='social down' /]
"The books that help you the most are those which make you think the most."
Theodore Parker
"Read the best books first, or you may not have a chance to read them all."
Henry David Thoreau
During the summer I often spend much time in a chair in the sun and just relax and read.
So I thought it may be a good idea to share some of the best books on personal development that I have read so far. In case you also want to spend some time in the sun over summer and don't know what to read next.
Here is a top ten of my favorite books – in no particular order – out of the 100+ books in this niche that I have read.
1. Think and Grow Rich
by Napoleon Hill.
For 20 years Napoleon Hill traveled around the US and interviewed 500 of the most successful people. This book, released in 1937, was the result and has since then sold over 15 million copies worldwide. A good place to start if you are interested in personal development as it covers a lot of time-tested advice.
I wasn't as enthusiastic as many others about this book when I first read it. But over the last few years I have become a bigger and bigger fan of it since I have discovered for myself that much of what it says works very well. And Hill sure does a fine job of explaining the ideas in a simple and inspirational way.
2. Pulling Your Own Strings
by Wayne Dyer.
Dyer is one of my absolute favorite personal development people and Pulling Your Own Strings is probably my favorite out of all his books (so far at least).
This book deals with who is pulling your strings and how to improve relationships by increasing your own personal power and for instance becoming more assertive. Simple and easy to follow ideas for better relationships and better self esteem.
3. The Six Pillars of Self-Esteem
by Nathaniel Branden.
The book that helped me to really understand what self esteem was and how it works. I like how Branden breaks down self esteem into six pillars, that makes it easy to understand how you can increase your own self esteem and to see what pillar that may be weak in your life. An awesome book.
4. A New Earth
by Eckhart Tolle.
It's hard to choose one book from Eckhart Tolle to recommend since many of them are really good (Stillness Speaks
is another one I like very much and Even the Sun Will Die
is a long and fascinating interview).
But A New Earth is probably the best one for clearly explaining his ideas (I found it easier to understand and apply than The Power of Now). Ideas that have helped me to simplify my life, improve my social skills, find a lot more inner peace, to live right here right now. And so on.
5. How To Win Friends and Influence People
by Dale Carnegie.
One of the best and most popular books ever (15 million copies sold) on improving your social skills. A must read.
6. The Psychology of Achievement
(audio) by Brian Tracy.
Like most of Brian Tracy's products it's packed with small nuggets of practical gold and very little fluff. The book covers a lot on how to develop a top achiever's mindset and improve your life in any area really. A fine place to start if you have just discovered an interest in personal growth.
7. Psycho-Cybernetics
by Maxwell Maltz.
Maxwell Maltz was a plastic surgeon that became interested in the self image and how it can be changed. He wrote this book about his findings. Contains tons of practical exercises and advice for improving your self esteem, self talk, minimize self sabotage and achieving the success and positive changes you want in your life and in yourself.
Perhaps the book on this list that has lead to most lives being actually changed in real life since it's so grounded in changing your habits and thought patterns in a way that,I at least believe will work for a lot of people.
It also helps that it has sold over 30 million copies since it was first published in 1960.
8. The 4-Hour Workweek
by Tim Ferriss.
I guess most of you have already read this much talked about book with the tagline "Escape 9-5, Live Anywhere, and Join the New Rich" that was released a few years ago.
I remember that I found it very inspiring when I first got my hands on a copy and it has certainly been a great motivator and source of practical tips as I have grown this blog and my own company over the last few years.
9. As a Man Thinketh
by James Allen.
Once upon a time the there was personal secretary in England named James Allen.
During his lifetime he never achieved great fame or wealth. At the age of 38 he retired. He and his wife moves to a small cottage in Illfracome of Devon in England.
During the next decade he produced nearly 20 books. In 1912, at the age of 48, he passed away.
But the same year he retired he also published one of the most inspiring books – well, I guess it is an essay – on personal development I have ever read. Together with Napoleon Hill's "Think and Grow Rich", James Allen's "As a man thinketh" is probably the most well-known of what might be considered old school books on improving yourself and your life.
The book is in the public domain, so you can read it for free at Project Gutenberg for example.
10. The Magic of Thinking Big
by David Schwartz.
Another super best-seller. Another book on how your thinking and ideas control your life and success. Another must read and together with Psycho-Cybernetics perhaps the book I most often revisit when I am in need of some motivation or just need to get my positive and constructive thinking going again.
What is your favorite personal development book that you would like to recommend to the other readers?
Image by Darwin Bell (licence).