Each week people ask me what the best personal development courses and products are and what I use in my own life.
And a lot of people also email me and want to know how I have built this popular blog and what I use to do that.
So I have decided to put together this list of the very most helpful tools.
Note: Some of the links below are affiliate links, which means I'll earn a commission if you purchase that particular tool or product. If you do, I thank you for supporting me and this site.
***
One of the most common questions I get is not about personal development. It is actually:
How do you create a successful blog/website?
I have put together an answer in two articles.
The first one is a quick one that will help you with the first step: to set up your website.
Click here to read How to Start a WordPress Blog in 10 Minutes (or Less)
The second one is the longest article I have ever written on this website. A collection of the most important things that helped me to reach a big audience and that have allowed me to work with my own small business full-time.
Click here to read How to Start a Successful Blog: 45 Tips That Got Me 1 Million Monthly Readers
***
The most important thing for my business is my email list.
It brings me 80-90% of my income and it's the best way that I've found to connect with my audience.
In my review of ConvertKit – that I use for all my email lists – I share the reasons for why I made the switch to them after 8 years with Aweber. Plus, you'll learn how I was able to skyrocket my email subscribers by using one really powerful technique.
Click here to read my ConvertKit review
Or go to ConvertKit's website to learn more about them
***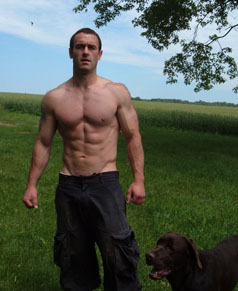 The very best thing I did in the area of personal development in 2009 was to get into better shape.
I did it with one of the most popular workout programs right now, Craig Ballantyne's Turbulence Training for Fatloss.
It helped me to lose 26 pounds in 4 months, to become stronger and double my energy. It may even have helped me look a little bit younger. :)
Click here to read my full review of Turbulence Training
Order Turbulence Training online
***
Paraliminals are guided meditation CDs/downloads that are focused on various aspects of your life. One is about getting you to become more focused and effective.
Other ones are focused on such things as overcoming anxiety or improving relationships, confidence and health.
I have been using these recordings several times a week since December 2008. I have experienced such benefits such as increased presence and calmness, being able to get out of negative feelings and headspaces quickly and increased focus and effectiveness.
Click here to read my full review of Paraliminals
Order Paraliminals online