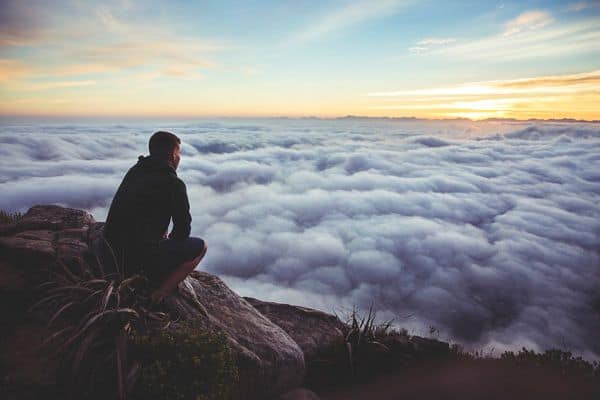 "When a resolute young fellow steps up to the great bully, the world, and takes him boldly by the beard, he is often surprised to find it comes off in his hand, and that it was only tied on to scare away the timid adventurers."
Ralph Waldo Emerson
Fear.
It's so easy to get stuck in it. To let it hold you back.
I have been there many times in my life.
The fear has, for example, held me back from:
Trying new things. It has held me back from trying something new for lunch or a new hobby because I feared I would have a bad experience or fail. And so I stuck to my usual routine and choices.
Asking someone out for a date. Because I didn't want to risk being rejected or looking like a fool in eyes of other people.
Living my life like I deep down wanted to. The fear has held me in its grip and calmly explained to me that it would be best and most comfortable for me to stay where I am and to do nothing new. And many times I have sadly believed the fear and gotten myself stuck in a place where I honestly deep down didn't want to be.
The fears we have are based in how we think about things. Destructive thought habits can create a lot of fear that is really unnecessary and damaging.