This month the Positivity Blog is 5 years old.
It feels strange to write that. The years I've spent writing here seem to have zipped by so fast. And it feels strange to be where I am today with this site.
Back in the fall of 2006 I started this site mostly just for fun and to share my own thoughts on personal development. And I thought that maybe with some luck I could get a couple of hundred people to regularly read what I had written. Perhaps I could even help some of those people out while finding more clarity in my own life and while growing as a person.
Well, things went a bit better than that. Some of my articles took off pretty quickly on social media sites like Digg. And from there things started to really move.
Today the site has over 10000 visitors a day and over 45000 subscribers. That's just crazy. Just imagining that thousands of people sit by their computers, cell phones, iPads and read my posts boggles my mind. It's just amazing to me.
And I really want to thank you for helping me to get here. I want to thank you for all the support, for all the comments and insights you have added to my articles, for the clarifying and helpful criticism, for sending along something you found useful on the site to a friend, for picking up one of my premium guides and for all the emails.
I don't know how many emails I have gotten so far. But it is a lot and I really love how heartfelt and genuine the emails are. So many of you have been so kind to offer to help me out for free with all kinds of things, to invite me to tea if am ever in your town, to share your story and how you have found some help on the site and just wanted to say thanks.
All of those things mean so much so me. So again, thank you!
A birthday offer for the next 48 hours
As a small thanks and a fun thing for this anniversary I've decided to offer a 30% discount on all my premium guides for the next 48 hours.
The offer is available until 10.00 a.m PST (that's 17.00 GMT) Friday the 30:th of September. This is a special thing I'm doing because of this anniversary and I have no plans for the future to offer any special prices on these products.
You can get any of the products with one of the major credit cards or money in your Paypal account.
The Power of Positivity
This was the first premium guide I wrote with chapters on all kinds of topics like self-confidence, motivation, mindfulness, social skills, self-esteem, losing weight, becoming a person of action and more. This package also includes two audio guides and a workbook.
Click here to get the Power of Positivity for just $11.90 (regular price is $16.97)
Or learn more about this guide here
The Art of Relaxed Productivity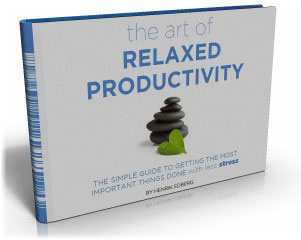 My second guide was all about becoming a more focused person and getting more of the most important things done with less stress. This one is available in two editions, the basic one with a couple of audio guides and other bonuses and a complete edition with a few more audio guides and bonuses and most importantly a 12 week step-by-step road map to doubling your productivity.
Click here to get the basic edition for $11.90 (regular price is $17)
Click here to get the complete edition for $18.90 (regular price is $27)
Or learn more about this guide here
The Simplicity Course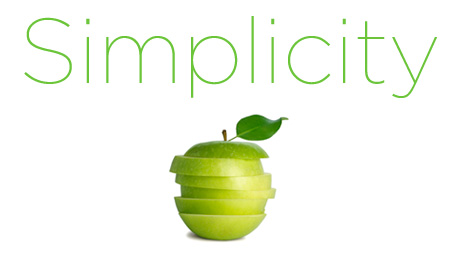 My latest premium product is a course in simplifying your life. This one is quite in-depth and split into six modules covering the basics of simplifying your life and simple productivity & effectiveness, simple thinking, simple relationships & social skills, simple health & fitness and simplifying your life (this last one covers finances, decluttering, reducing the stuff in your life etc.).
The course also includes 5 workbooks and 21 audio guides. The discount for Simplicity is available if you get the whole course right away, not for the monthly subscription option.
Click here to get the whole Simplicity course for just $42 (is usually sells for $59.97).
Or learn more about the course here
Now I'm off to go out into the sunshine and enjoy the last days of summer that still lingers here in Sweden. I hope you will have an awesome day too!