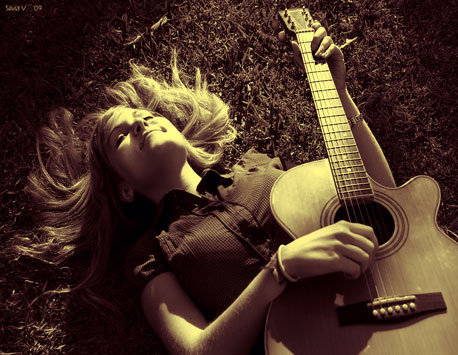 Image: http://www.flickr.com/photos/insomnia90/ / CC BY-ND 2.0
Lately I've become a lot fonder of limits than I used to be. I used to see them as something negative. Because on one level it's great to surpass you own limits. On another level it is pretty helpful to set some limits.
So here is how I use limits to make things easier for myself and to accomplish more.
1. Drop the irrelevant stuff.
What are the most important things in your life? What are the least important things in your life? Find ways to drop the things that are actually pretty irrelevant when you think about it. This may not be that easy though and you can encounter resistance from within.
Even if it's a change for the better you are still upsetting the order you are used to and that is uncomfortable. But to make room for new stuff or more of the best stuff then something has to go. You can't just work faster and faster.
2. Set limits for daily checking.
I check inboxes, Facebook, various statistics for my website early in the day. And just once a day. It is relief because your mind becomes less stuffed with thoughts that just run around in circles. You think more clearly and feel more relaxed. I would highly recommend adapting this in a way that suits you and to try it for just a week and see how it feels.
3. Set time limits for small decisions.
This is a new experiment I have been trying out for the last two months or so. I don't sit around thinking about decisions like if I should exercise, make a phone call, try some new food or anything where I may feel a bit of resistance from within. Instead as soon as I think about it I make a decision to do it within seconds and start moving.
If you wait for just one or a few minutes then that can create unnecessary doubts and excuses in your head. The mental burden in your mind – which can become a pretty big energy sucker over days and weeks of time – is minimized by doing this.
4. Set time limits for tasks.
Last year I started using Twitter. It became pretty sporadic. So this year I decided to set a timebox for 15 minutes each day to use for Twitter. At first, I felt resistance but I had set the limit and so I was going to use Twitter for 15 minutes each day. After a couple of days the limit became useful in another way. Because now I had got into it and it had become more fun than it used to. So the 15 minute limit now helps me to use Twitter effectively and to not spend too much time there.
Try using a similar small limit to either get started with doing something each day or to cut down on something that you are spending more time on than you really want to.
5. Set a limit for commitments.
Say no. Stretching yourself a bit can be good. Overextending yourself is not.
Get to know your limits for getting things done and actually enjoying life instead of just trying to get yourself through each day with your head above the water. Think about it, use the other tips above and find a balance where you get the most important things done but also feel good about your life and not just deadly tired and with a lot of mediocre results.
If you enjoyed this article, please share it on Stumbleupon and Twitter. Thank you very much! =)