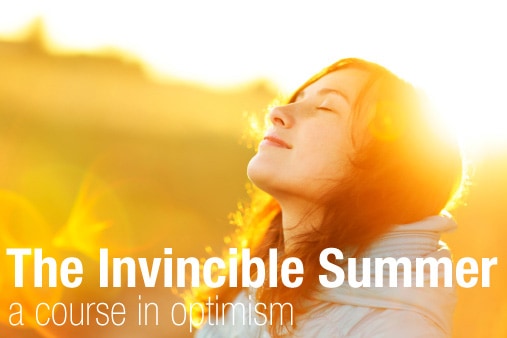 Today is a very sunny day here in Sweden.
So it seems appropriate that The Invincible Summer – an 8-week Course in Optimism is now open to join.
Click here to learn more about the course and to join it
I have worked on this course during the most of summer and fall but the work started over 10 years ago when I started to improve my own attitude and outlook on life.
In the Invincible Summer Course I have collected the very best things I have learned over these years that have helped me the most to practically make the shift from being a pessimist to becoming an practical and action-taking optimist.